NMRC Engagement with Gateway Mortgage Bank & Ogun State Government
August 23rd, 2021 11:45 Am, Victoria Island, Lagos State Nigeria
The Ogun State Government lead by the Honourable Commissioner of Housing, Jagunmolu Akande Omoniyi paid a courtesy call on the Management of Nigeria Mortgage Refinance Company Plc ("NMRC"). The Ogun State Delegation included the Managing Director/CEO of Gateway Mortgage Bank Limited, Olawale Osisanya to discuss areas of collaboration for Housing development and mortgage lending.
Mr Omoniyi noted that his excellency Dapo Abiodun's Government recognises the impact NMRC has had in the operations of Gateway Mortgage Bank and the courtesy call is aimed at exploring the current relationship to deepen housing provision by ensuring every element of the housing value chain is enhanced by efficiently providing the enabling environment through quick and efficient title issuance in addition to the recent passage of the foreclosure in Ogun State.
The delegation was received by the Managing Director of NMRC Mr Kehinde Ogundimu and as part of his address to the Ogun State Delegation Mr Ogundimu noted that Gateway was already reaping the benefits of being investors in NMRC and aside from the benefits the NMRC team stands ready to provide refinancing and technical support to the Ogun State Government in support of its affordable housing development and ownership plans. 
Mr Ogundimu also stated that the passage of the foreclosure law has the capacity to increase the ongoing housing intervention in the State as well as improve Ogun State's Ease of Doing Business Rankings.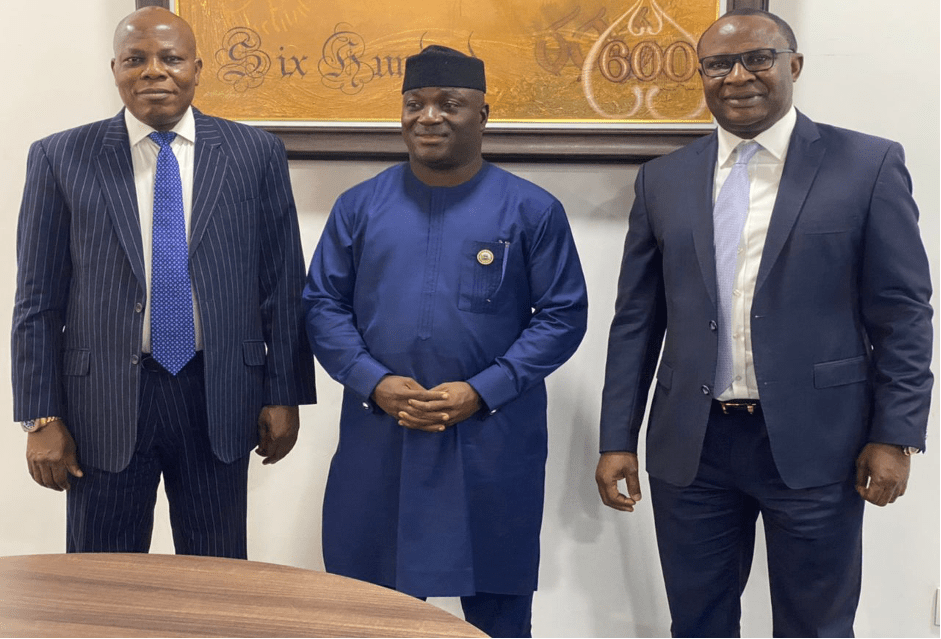 L-R Olawale Osisanya, MD/CEO, Gateway Mortgage Bank, Jagunmolu Akande Omoniyi, Commissioner of Housing Ogun State, Kehinde Ogundimu MD/CEO, NMRC  
Cross Section of NMRC's Management Team with the Ogun State and Gateway Mortgage Bank
About NMRC:
NMRC is a CBN-licensed mortgage liquidity facility with the core mandate of developing the primary and secondary mortgage markets. NMRC raises long-term funds from the capital market for mortgage refinancing and by extension promotes affordable housing development and home ownership in Nigeria. NMRC was incorporated on 24th June 2013 and obtained its final license to operate as a non-deposit taking financial institution from the CBN on 18th February 2015.